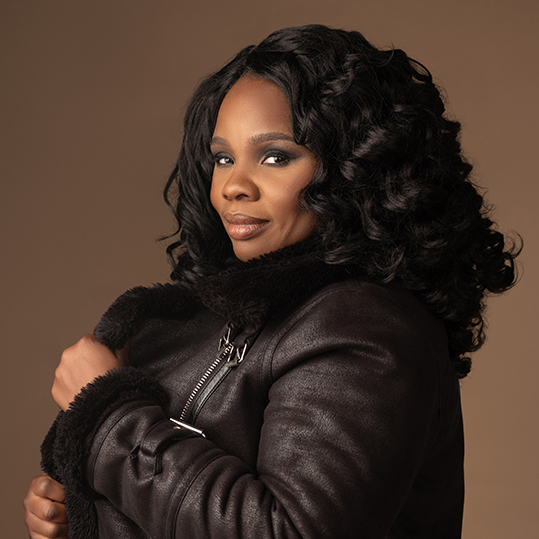 "In her debut novel, Lọlá Ákínmádé Åkerström has given us a story that is at once enjoyable and disturbing as it explores the painful price millions of women around the world pay for walking around with black skin."

Imbolo Imbue, author of bestselling novels Behold the Dreamers and How Beautiful We Were
LOLÁ ÁKÍNMÁDÉ ÅKERSTRÖM is an award-winning author, speaker, and photographer. Her work has appeared in National Geographic Traveler, BBC, CNN, The Guardian, Travel + Leisure, Slate, Travel Channel, Adventure Magazine, AFAR, Lonely Planet, Fodor's, National Geographic Channel, amongst others.
In addition to contributing to several books, she is the author of the following books – 2018 Lowell Thomas Award winner for best travel book, Due North and bestselling LAGOM: Swedish Secret of Living Well (Headline Home, 2017) available in 18 foreign language editions.  She has been recognized with multiple awards for her work, including 2018 Travel Photographer of the Year Bill Muster Award, and she was honoured with a MIPAD 100 (Most Influential People of African Descent) Award within media and culture in 2018.
She contributed to the National Geographic Image Collection.
Lola is also the editor of Slow Travel Stockholm, an online magazine dedicated to exploring Sweden's capital city in depth. She lives in Stockholm with her husband and two children.
Her first novel, In Every Mirror She's Black, will be published in September 2021 as a lead hardcover/ebook/audiobook on the Landmark imprint of Sourcebooks (US), and in October 2021 on the Apollo imprint of Head of Zeus (UK&Commonwealth) and Parresia Publishers (West Africa). This is an arresting debut for anyone looking for insight into what it means to be a Black woman in the world. Three Black women are linked in unexpected ways to the same influential white man in Stockholm as they build their new lives in the most open society run by the most private people. Successful marketing executive Kemi Adeyemi is lured from the U.S. to Sweden by Jonny von Lundin, CEO of the nation's largest marketing firm, to help fix a PR fiasco involving a racially tone-deaf campaign. A killer at work but a failure in love, Kemi's move is a last-ditch effort to reclaim her social life. A chance meeting with Jonny in business class en route to the U.S. propels former model-turned-flight-attendant Brittany-Rae Johnson into a life of wealth, luxury, and privilege―a life she's not sure she wants―as the object of his unhealthy obsession. And refugee Muna Saheed, who lost her entire family, finds a job cleaning the toilets at Jonny's office as she works to establish her residency in Sweden and, more importantly, seeks connection and a place she can call home.
Told through the perspectives of each of the three women, In Every Mirror She's Black is a fast-paced, richly nuanced yet accessible contemporary novel that touches on important social issues of racism, classism, fetishization, and tokenism, and what it means to be a Black woman navigating a white-dominated society.
REVIEWS:
"[A] striking debut…as entertaining as it is revealing, Åkerström's novel has readers hoping that each of these women is able to break free from toxic expectations and achieve her every dream and ambition. Along the way, Åkerström also delivers poignant commentary on Swedish culture and the price Black women pay by virtue of the color of their skin. A guaranteed favorite for fans of Chimamanda Ngozi Adichie's Americanah (2013)." Booklist
"Three Black women in search of a better life end up in Sweden in this convincing debut…Åkerström powerfully conveys all of the women's experiences with race." Publishers Weekly
"In Every Mirror She's Black highlights the struggles of three women fighting to assimilate into a society that ignores their worth. These characters will pull at your heartstrings. Lola writes with a contemporary flair, highlighting the layered subtleties of the Black woman's plight. 'In Every Mirror She's Black' will stay with readers for a long time." - Nicole Dennis-Benn, author of bestselling novels Here Comes the Sun and Patsy.
"Beautifully complex and deftly drawn, Femi, Brittany, and Muna are going to stay on my mind for a long, long time. In Every Mirror She's Black is a sexy, surprising, searing debut about love, loss, desire, and the many dimensions of Black womanhood. Timely and terrific!" – Deesha Philyaw, 2020 National Book Award Finalist and award-winning author of The Secret Lives of Church Ladies
"In Every Mirror She's Black is a wise and complicated exploration of the lives of three Black women in America and Sweden. Lọlá Ákínmádé Åkerström offers a sharply written story with messy, deeply moving characters, raising brutal questions and steering clear of easy answers. A book that will stick with you long after you've turned the last page."—Taylor Jenkins Reid, author of bestselling novels Daisy Jones & The Six and The Seven Husbands of Evelyn Hugo
Read her essay in New York Times, Watching My Child Experience Racism in a Country of Contentment
Follow Twitter: @LolaAkinmade
Follow Instagram:@LolaAkinmade
Follow Facebook: @Geotraveler Media
See her TEDx Stockholm talk (16 November 2019), The Power of Asking Why Not