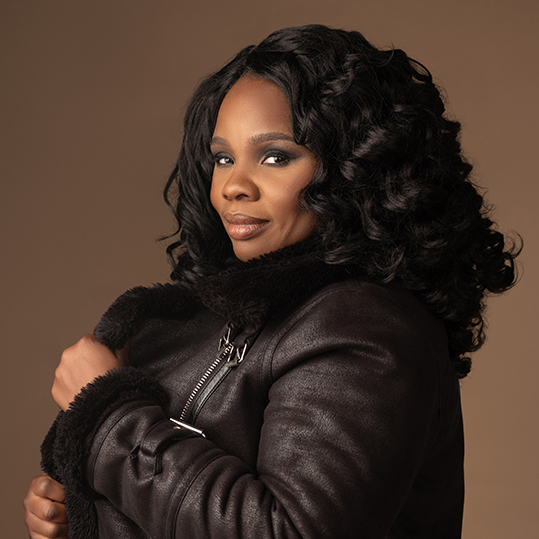 "In her debut novel, Lọlá Ákínmádé Åkerström has given us a story that is at once enjoyable and disturbing as it explores the painful price millions of women around the world pay for walking around with black skin."

Imbolo Imbue, author of bestselling novels Behold the Dreamers and How Beautiful We Were
LOLÁ ÁKÍNMÁDÉ ÅKERSTRÖM is an award-winning author, speaker, and photographer. Her work has appeared in National Geographic Traveler, BBC, CNN, The Guardian, Travel + Leisure, Slate, Travel Channel, Adventure Magazine, AFAR, Lonely Planet, Fodor's, National Geographic Channel, amongst others.
In addition to contributing to several books, she is the author of the following books – 2018 Lowell Thomas Award winner for best travel book, Due North and bestselling LAGOM: Swedish Secret of Living Well (Headline Home, 2017) available in 18 foreign language editions.  She has been recognized with multiple awards for her work, including 2018 Travel Photographer of the Year Bill Muster Award, and she was honoured with a MIPAD 100 (Most Influential People of African Descent) Award within media and culture in 2018.
She contributed to the National Geographic Image Collection.
Lola is also the editor of Slow Travel Stockholm, an online magazine dedicated to exploring Sweden's capital city in depth. She lives in Stockholm with her husband and two children.
Her first novel, In Every Mirror She's Black, is published in September 2021 as a lead hardcover/ebook/audiobook on the Landmark imprint of Sourcebooks (US), and in October 2021 on the Apollo imprint of Head of Zeus (UK&Commonwealth) and Parresia Publishers (West Africa). This is an arresting debut for anyone looking for insight into what it means to be a Black woman in the world. Three Black women are linked in unexpected ways to the same influential white man in Stockholm as they build their new lives in the most open society run by the most private people. Successful marketing executive Kemi Adeyemi is lured from the U.S. to Sweden by Jonny von Lundin, CEO of the nation's largest marketing firm, to help fix a PR fiasco involving a racially tone-deaf campaign. A killer at work but a failure in love, Kemi's move is a last-ditch effort to reclaim her social life. A chance meeting with Jonny in business class en route to the U.S. propels former model-turned-flight-attendant Brittany-Rae Johnson into a life of wealth, luxury, and privilege―a life she's not sure she wants―as the object of his unhealthy obsession. And refugee Muna Saheed, who lost her entire family, finds a job cleaning at Jonny's office as she works to establish her residency in Sweden and, more importantly, seeks connection and a place she can call home.
Told through the perspectives of each of the three women, In Every Mirror She's Black is a fast-paced, richly nuanced yet accessible contemporary novel that touches on important social issues of racism, classism, fetishization, and tokenism, and what it means to be a Black woman navigating a white-dominated society.
REVIEWS:
"What a plot! A white man gets into trouble at work and must avert an international PR crisis. And yet the book isn't about him. It's about three women in his orbit: a love interest, a colleague brought in to clean up the mess, and a housecleaner. All Black. This novel by an international travel writer is captivating and thought-provoking. I can't wait to see this as a movie…" Zibby Owens in KatieCouric.com
" While rogue twitter fingers were waging diaspora wars, Akinmade Åkerström was crafting an engaging novel that presents the nuanced experiences of Black women from all walks of life. The author takes on misogynoir masterfully in this book that's never quite what you think it is." Essence
"Through lively prose and spirited dialogue, Åkerström shows that for all the protagonists' differences, being a Black woman in a white-dominated society will inevitably lead them to the same fate." Vulture, 40 Books We Can't Wait to Read this Fall
"This compelling debut centers three Black women in the U.S. and Sweden as their lives overlap and provide a nuanced, character-driven exploration of race and class in contemporary society." Ms Magazine
"This is a book with scope. You follow these women over multiple years; you see them struggle with their careers, their love lives. You watch them adjust to Swedish society, and encounter both classism and racism, which take the form of incidents that run the gamut from creepily subtle to hideously direct. And it is clear from the start that these are three distinct women—their individual journeys deftly illustrating the simple truth that Black women and their experiences are not a monolith. Brittany, Kemi, and Muna have very different values. They make different decisions and different mistakes. I left this book having been moved, educated, and entertained. It is thrilling, disturbing, mysterious, sexy, and above all, complex. Brittany, Kemi, and Muna will live in my head for a long time, and I don't think you could ask for anything more from a novel." Kathy Wang, author of Imposter Syndrome, recommending In Every Mirror She's Black for Book of the Month Club (September Add-On Pick)
"Nigerian American author Lọlá Ákínmádé Åkerström's debut novel is as much a liberating battle cry as it is a searing, multifaceted examination of the hearts and minds of Black women navigating white-dominated spaces… Åkerström, who moved to Sweden in 2009, has crafted an absorbing, if unsettling, narrative that dissects the realities of what it means to be a Black woman in the world today. She writes with genuine empathy for her characters and sheds light on their struggles with the understanding that there is no single Black experience. Rather than shying away from or oversimplifying difficult and complex topics, Åkerström has effectively packaged themes of racism, immigration, fetishism and otherness into an engrossing story that will enlighten its readers, regardless of their nationality or race." Stephenie Harrison, Bookpage
"Incisive, thought-provoking and un-put-down-able, this powerful, prescient page-turner…Lola Akinmade Åkerström's In Every Mirror She's Black is a remarkable feat of fiction. Teeming with hope, desire, struggle and love, this powerful page-turner pulls no punches as its engagingly three-dimensional characters strive for better lives in a world that makes it anything but easy for them to be themselves. It also dismantles any notion of there being a monolithic Black culture, and lays bare the unjust multiple standards by which Black women are judged - and all this through dazzling story-telling that will leave readers desperate to read the author's next novel." Starred review by Joanne Owen, LoveReading (UK)
"What a debut! Original, thought-provoking, immersive writing from an amazing writer who will be one to watch!" Kami Garcia, #1 New York Times bestselling co-author of Beautiful Creatures
"Take three Black women in search of a better life. Add love and desire to a mix of family expectations and what it's like to have no family whatsoever. Akinmade Akerstrom's voice is fresh and insightful as she tells a compelling story of what it means to be a Black woman in a globalised world. From a rich, cushioned elite to a determined refugee, she takes us from the US and London to Sweden. This ambitious novel is beautifully realised. Akinmade Akerstrom is definitely a writer to watch!" Yaba Badoe, author of A Jigsaw of Fire and Stars and Wolflight
"An absolute must-read. From its relatable and three-dimensional characters, to its delving into racism and tokenism, to its unique and sometimes heartbreaking examination of the lives of Black women in a Nordic setting, this novel delivers an emotional punch. Kemi, Brittany, and Muna's lives come alive on the page. If you're looking for a novel that will stay with you even days after you've read the last page, then make sure you grab a copy of In Every Mirror She's Black. This is a very different and unpredictable portrayal of Black women's search for love and self, and it's pure magic." Kim Golden, USA Today bestselling author
"In Every Mirror She's Black is captivating. Åkerström describes what it is to be an ambitious black woman in today's world. The story of Kemi, Muna and Brittany-Rae – black women hoping to start anew in a society that does not see them – is a story for these times, and their fate is a stark reminder that the seaweed isn't always greener in somebody else's lake." Chika Unigwe, author of On Black Sisters Street
"Accomplished travel photographer and author Lolá Ákínmádé Ákerström has written a page-turning novel, crackling with cultural detail, that offers an insider look at life in Sweden beyond the simplistic portrayals of Scandinavian perfection and happiness. Through the stories and voices of Kemi, Muna and Brittany-Rae, Black women from different ethnic, national and class backgrounds, Ákínmádé Ákerström paints a picture of Black womanhood that is both global and diverse. This is a book I've been longing for. Read it, so we can talk!" Faith Adiele, author of The Nigerian Nordic Girl's Guide to Lady Problems
"[A] striking debut…as entertaining as it is revealing, Åkerström's novel has readers hoping that each of these women is able to break free from toxic expectations and achieve her every dream and ambition. Along the way, Åkerström also delivers poignant commentary on Swedish culture and the price Black women pay by virtue of the color of their skin. A guaranteed favorite for fans of Chimamanda Ngozi Adichie's Americanah (2013)." Booklist
"Three Black women in search of a better life end up in Sweden in this convincing debut…Åkerström powerfully conveys all of the women's experiences with race." Publishers Weekly
"In Every Mirror She's Black highlights the struggles of three women fighting to assimilate into a society that ignores their worth. These characters will pull at your heartstrings. Lola writes with a contemporary flair, highlighting the layered subtleties of the Black woman's plight. 'In Every Mirror She's Black' will stay with readers for a long time." - Nicole Dennis-Benn, author of bestselling novels Here Comes the Sun and Patsy.
"Beautifully complex and deftly drawn, Femi, Brittany, and Muna are going to stay on my mind for a long, long time. In Every Mirror She's Black is a sexy, surprising, searing debut about love, loss, desire, and the many dimensions of Black womanhood. Timely and terrific!" – Deesha Philyaw, 2020 National Book Award Finalist and award-winning author of The Secret Lives of Church Ladies
"In Every Mirror She's Black is a wise and complicated exploration of the lives of three Black women in America and Sweden. Lọlá Ákínmádé Åkerström offers a sharply written story with messy, deeply moving characters, raising brutal questions and steering clear of easy answers. A book that will stick with you long after you've turned the last page."—Taylor Jenkins Reid, author of bestselling novels Daisy Jones & The Six and The Seven Husbands of Evelyn Hugo
Read her essay in New York Times, Watching My Child Experience Racism in a Country of Contentment
Follow Twitter: @LolaAkinmade
Follow Instagram:@LolaAkinmade
Follow Facebook: @Geotraveler Media
See her TEDx Stockholm talk (16 November 2019), The Power of Asking Why Not