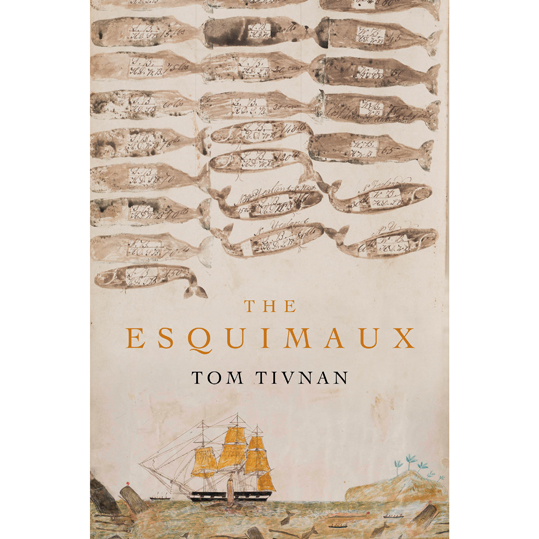 A spellbinding, wonderful story from the sea

John Sweeney
Published in UK & Commonwealth by Silvertail and as an Audible audiobook (July 2017)
The North Atlantic, 1816: John Sackhouse, a native Greenlander, drifts in his kayak close to death. He is rescued by a passing whaler whose captain, the enigmatic Owen Chase, believes John is a gift from God destined to lead his ship to untold riches. But the ship's crew do not trust John and decide he must be done away with – until a spectacular event changes everything. Soon the ship is bound for Nantucket where John must learn to cope with his celebrity status and the strange customs of a new land. Then he meets Owen's wife, the beautiful and bold Isobel, and, to his dismay, falls for her. As this love triangle intensifies, John also finds himself entangled in the murderous intrigue of rival whaleship companies. And beneath it all is the dark secret of John's past.
Inspired by the incredible true story of John Sackhouse, The Esquimaux is a thrilling and unforgettable novel about greed and lust and the difficulties of love, friendship and acceptance. Tom Tivnan introduces historical characters to new places and to each other– the real John Sackhouse stowed away in a trawler from his native Greenland to Edinburgh. Owen Chase famously inspired Herman Melville to write Moby Dick.
Tivnan, born in the US, says: "John Sackhouse was a remarkable man who crammed so much in a short life. I had to tell his story. I have been writing it off and on for, well, 10 years… It's morphed along the way. It's an immigrant story, about being a stranger in a strange land—something I can relate to in some ways."
Humfrey Hunter, publisher at Silvertail, praised Tivnan's "astonishing" literary début, saying: "The Esquimaux is a wonderful story, full of human truths. It will delight anyone who reads it. Tom has achieved something really wonderful with this book—he is an extremely talented writer".
TOM TIVNAN read film and literature at the University of Massachusetts. After working on film crews, in bookstores and as a freelance journalist, he left for Europe and worked as a writer and bookseller in Rome, Budapest and Hamburg before settling in Scotland for seven years. He moved to London in 2007 and is features and insight editor of The Bookseller. He has also written for The Independent, Harper's Bazaar and Vanity Fair. The Esquimaux is his first novel.