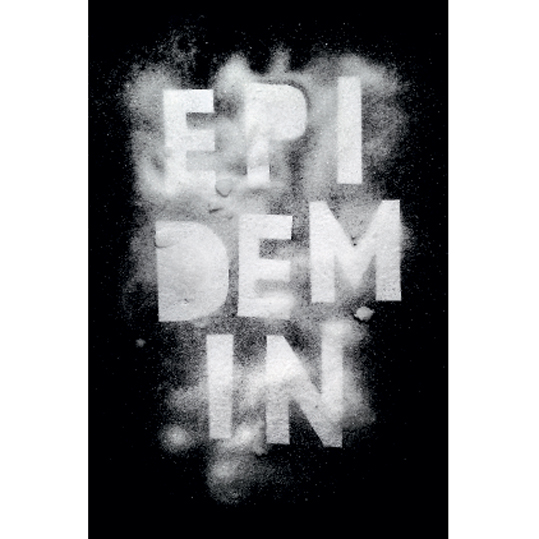 The Epidemic
A novel by Åsa Ericsdotter
Published in Sweden in 2016 by Albert Bonniers Förlag and also in Germany (Arche Verlag) and France (Actes Sud), The Epidemic is a gripping psychological thriller about what happens when a populist President uses manipulative propaganda and divisive orders to reshape society according to his extremist vision.
The Epidemic is a dark depiction of a contemporary future not far over the horizon where hysteria about diets and political propaganda have turned discrimination into the norm. This is a violent political allegory of rising right-wing extremism, and about prejudice and scapegoats, food addiction, and political personality cults. But also about surviving and the healing of love and passion. A scary vision of how easily we can be deceived.
It's election year in Sweden and the rising political star, Johan Svärd, has assumed power after a historic victory. The electoral pledge of the new Health First Party: to eradicate the obesity epidemic.
Meanwhile, postdoc war-history student Landon is seeking refuge from political propaganda in the remote countryside. There he meets a neighbor, Helena, an overweight nurse who has lost her job due to the government's new rules on employment. She's been hiding from the authorities since her eight-year-old daughter was placed in a special class for the obese and the school nurse suggested her child should have lap-band surgery.
But where do all the other fat people go? And what is actually happening at the Health First Party's fat camps? When Helena suddenly disappears, Landon sets o to search for her. The quest turns into a scary journey through the ever-harsher social climate, where everything from the weight of the employees to the intake of carbohydrates is strictly controlled. Landon soon becomes aware of the threat that surrounds him, as the methods of the Health First Party become more and more spine-chilling.
ÅSA ERICSDOTTER (Uppsala, Sweden, 1981) attracted considerable attention and rave reviews with her prose poetry debut. Published at the age of 17, this story about love, passion and pain, immediately established her as one of Sweden's most interesting and promising young authors. In 2013 she won an Albert Bonniers Fellowship for young writers. Since then, she has published six volumes of prose poetry. The Epidemic is her first novel. For many years, Åsa Ericsdotter lived between France and Sweden, where she was studying and working. She currently lives in the US with her family.
"I read Åsa Ericsdotter breathlessly, and had to struggle to put the book down." – Svenska Dagbladet
"well-written and unbearable suspense. I read the nal third of the book in one hungry sitting, absorbed by Landon's search for the kidnapped Helena and the truth." – Göteborgs-Posten
"Entertaining and horrifying read, absolutely thrilling." – Sveriges Radio Kultur
"Perhaps the most terrifying thing about the novel is how much of the rhetoric is recognizable in the current political climate. The Epidemic is fascinating as a thought experiment. I devoured the 400 pages in what seemed like an instant." – Hallands-Posten
"stark and totally thrilling dystopia" – Sydsvenska Dagbladet
"It's a real page-turner with nerve, and I hardly dared to put the book down. And, above all, it is an important warning sign at a time when health fascism has gone too far, as the politics described in the book are, unfortunately, not totally unthinkable." – Kommunalarbetaren