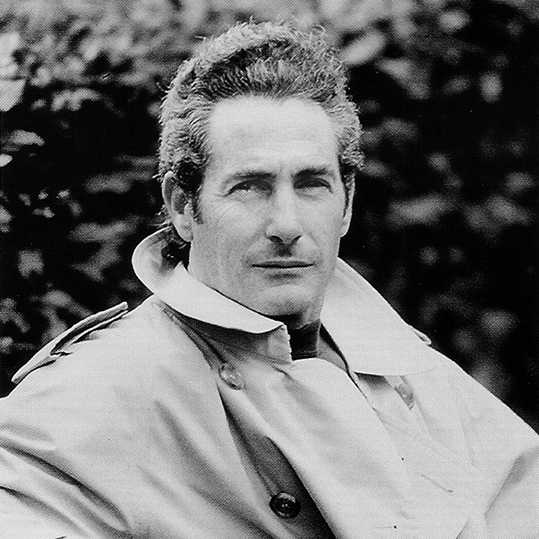 Photo © Bompiani
Barry Gifford invented his own American vernacular—William Faulkner by way of B-movie film noir, porn paperbacks, and Sun Records rockabilly

Jonathen Lethem
The author of more than forty works of fiction, nonfiction, and poetry, which have been translated into over twenty-five languages, Barry Gifford writes distinctly American stories for readers around the globe. From screenplays and librettos to his acclaimed Sailor and Lula novels, Gifford's writing is as distinctive as it is difficult to classify.
Born in the Seneca Hotel on Chicago's Near North Side, he relocated in his adolescence to New Orleans. The move proved significant: throughout his career, Gifford's fiction—part-noir, part-picaresque, always entertaining—is born of the clash between what he has referred to as his "Northern Side" and "Southern Side."
Gifford has been recipient of awards from PEN, the National Endowment for the Arts, the American Library Association, the Writers Guild of America, and the Christopher Isherwood Foundation. His novel Wild at Heart was adapted into the 1990 Palme d'Or-winning film of the same name, directed by David Lynch. His novel Perdita Durango was adapted into the 1997 film starring Javier Bardem and directed by Alex de la Iglesia. Gifford lives in the San Francisco Bay Area.
"Gifford has been the master of hip disenfranchisement for more than a quarter of a century, and American literature is much better for his efforts…Lula in particular shines with an earthy casualness that makes her one of the most appealing and sympathetic characters in contemporary fiction. As Andrei Codrescu posits…'Barry Gifford is both a cult writer and a great one.'" – David Hellman, San Francisco Chronicle
"Gifford cuts right through the heart of what makes a good novel readable and entertaining...The way Barry Gifford does it, it's high art." – Elmore Leonard
"[Gifford] makes Camus look like Pollyanna…If you bemoan the lack of something 'different' in fiction, your search is over."– Andrew Vachss, Chicago Tribune
"Barry Gifford is a great writer, may Heaven and all help him, consequently." – William Saroyan
"You probably don't know him except as the writer of Wild at Heart. He's in that Raymond Chandler mode of crime and guns and people smoking and whisky but it's highly literary." – Andrew Sean Greer
Selected Press Links: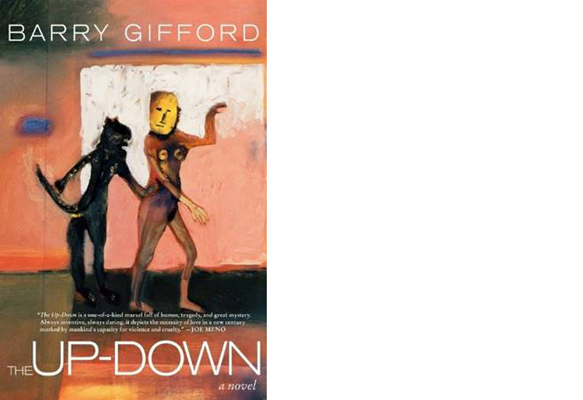 The Up-Down (Seven Stories Press 2015)
A novel of violence, of love, and introspection, The Up-Down follows a man who leaves home and all that's familiar, finds true love, loses it, and finds it again. Pace's voyage is outward, among strangers, and inward into the fifth direction that is the up-down, in a sweeping, voracious human tale that takes no prisoners, witnesses extreme brutalities and expresses a childlike amazement. Here the route goes from New Orleans, to Chicago to Wyoming to Bay St. Clement, North Carolina, but the geography he is charting is always first and foremost unchartable.
"The Up-Down is so beautifully written. It's Barry Gifford poetry. It's right next door to perfection." – David Lynch
"The Up-Down rockets along at a breakneck pace. Gifford is a master of the set piece in the tradition of Nelson Algren: larger-than-life characters, ribald dialogue and an uninhibited spirit that seesaws between the profound and the profane…While Pace wonders whether he's left his mark, Gifford doesn't have to: The legacy of Sailor and Lula is as satisfying as it is strange." – Jim Ruland, Los Angeles Times
"I was operating under the mistaken belief that Pace's story could never rival my affection for Sailor and Lula and yet... I love The Up-Down. I was floored by the humor, (seemingly off-the-cuff) wisdom and poignant tone that is infused through this epic story. The character's dreams--always a strong suit--have somehow become even more vivid." – Sebastian Gutierrez, film writer and director (Gothika, Snakes on a Plane, Judas Kiss)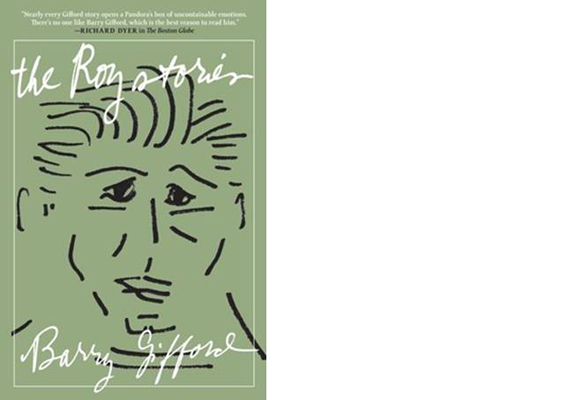 The Roy Stories (Seven Stories Press 2013) & The Cuban Club(Seven Stories Press 2017)
For forty years—a Biblical time span—The Roy Stories has been the one continuous unbroken line in the otherwise kaleidoscopic career of one of America's greatest living writers. Collected here for the first time, the Roy stories of Barry Gifford chronicle his personal history of a time—roughly, the late 1940s through the early 1960s—and a place—the southern and mid-western United States (Chicago, Illinois, and Key West and Miami, Florida, in particular). Similar in structure and tone to Ernest Hemingway's Nick Adams stories, Barry Gifford's slices of life cut to the heart and the bone.
"Nearly every Gifford story opens a Pandora's box of uncontainable emotions. There's no one like Barry Gifford, which is the best reason to read him." -- Richard Dyer, The Boston Globe
"Gifford, a master of the short story . . . can sum up in a few words the cruelty, horror, and crushing banality that shape an entire life."– New York Times Book Review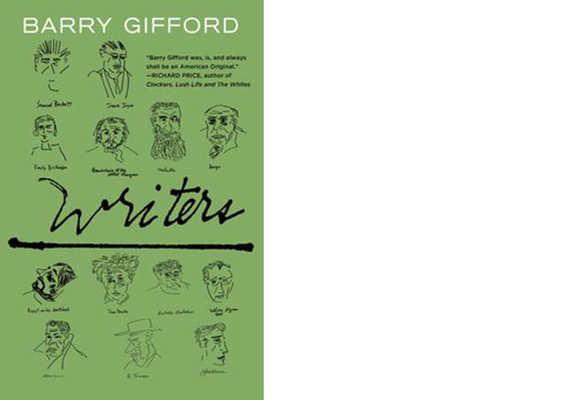 Writers (Seven Stories Press 2015)
In Writers, Barry Gifford paints portraits of famous writers caught in imaginary vulnerable moments in their lives. In prose that is funny, grotesque, and a touch brutal, Gifford shows these writers at their most human and exposed. Here is Ernest Hemingway drunkenly setting explosive trip wires outside his home in Cuba, and Albert Camus conversing with a young prostitute while staring at himself in the mirror of a New York City hotel room. Gifford also conjures up Martha Gellhorn, Jack Kerouac, B. Traven, John Huston, Nelson Algren, Arthur Rimbaud, Jane Bowles, Marcel Proust, Herman Melville, Charles Baudelaire, Jorge Luis Borges, Roberto Bolaño, James Joyce, and Samuel Beckett.
In Gifford's house of mirrors, we are offered a unique perspective on this group of literary greats. We see their obsessions loom large—and none larger than a shared preoccupation with mortality. And yet these stories, which are meant to be performed as plays, are also tender and thoughtful exercises in empathy. Gifford asks: What does it mean to devote oneself entirely to art? And as an artist, what defines success and failure?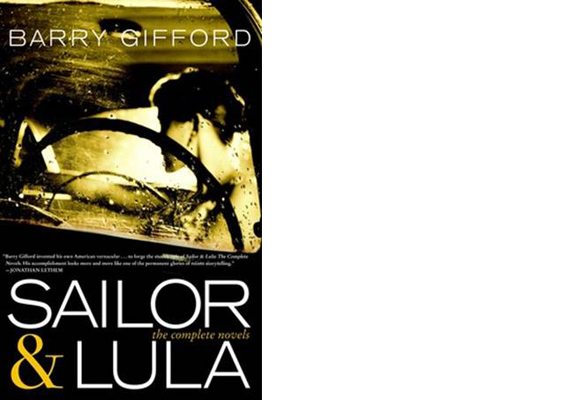 Sailor & Lula: The Complete Novels (Seven Stories Press 2010)
On the twentieth anniversary of the publication of Barry Gifford's international bestseller Wild At Heart, as well as the anniversary of the Palme d'Or-winning film adaptation by director David Lynch, Sailor & Lula: The Complete Novels presents all of the novels and novellas that comprise the saga of Sailor Ripley and Lula Pace Fortune, "the Romeo and Juliet of the South": Wild at Heart, Perdita Durango, Sailor's Holiday, Sultans of Africa, Consuelo's Kiss, Bad Day for the Leopard Man, and The Imagination of the Heart.
"Barry Gifford invented his own American vernacular—William Faulkner by way of B-movie film noir, porn paperbacks, and Sun Records rockabilly—to forge the stealth-epic of Sailor & Lula. His accomplishment looks more and more like one of the permanent glories of recent storytelling, a set of crude masterpieces like Philip Guston's late paintings. The compression and verve on view on every page of this compendium is as irresistible and dizzying as a dish of brandy-filled chocolates forged in shapes of pistols, hangmen's ropes, convertible automobiles, and unclad, steamy bodies, daring you to keep gobbling them up." – Jonathan Lethem
"I saw Sailor and Lula in love in the middle of a crazy, violent, wild world, and I wanted to go on that trip with them … It's like looking into the Garden of Eden before things went bad." – David Lynch
"A dark and comic ride through a fantasy America that rings desperately true." -- New York Times Book Review
"Sailor and Lula's talk comes from the hot dark of the innards, reminding us that the world is 'wild at heart' and that we fear and love it that way." -- Washington Post Book World
"Barry Gifford is now more than forty years and forty books into his career, yet still no one seems to know what to do with him … The experience of reading Gifford is like starting a car and realizing, too late, that someone has cut its brake lines. A spectacular wreck is imminent, so you might as well enjoy the adrenaline rush … The thrill of the Sailor and Lula books is in seeing how horribly a human life—or an entire society—can spiral out of control. But the gruesome dismemberments, car wrecks, and point-blank gunshots only entertain for so long. The image that lingers in the reader's imagination, long after the series ends, is far more sedate and ordinary: Sailor and Lula, embracing in a cheap motel bed, telling each other stories to ward off the nightmares that they know will come."– Nathaniel Rich, New York Review of Books